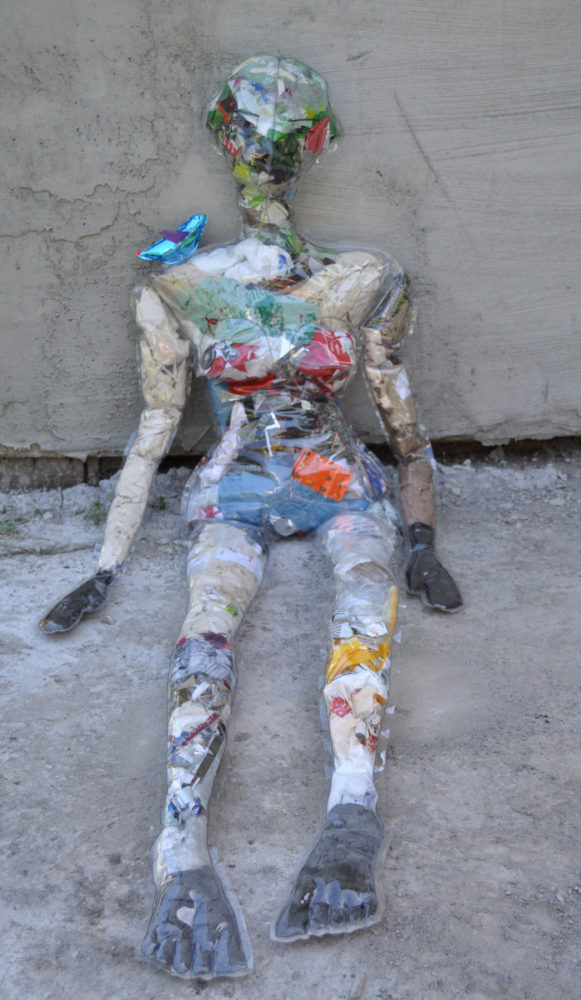 When will my blue bird take flight?
The modern consumer economy and urban habitation impose restrictions on all forms of life. The threats to all forms of nature come from all human activity. Human behavior, in turn, is challenged by city life. The deterioration of human physical, social and spiritual health are due to denatured consumption practices.
The blue bird represents nature and the human spirit, struggling to co-exist, despite the their co-dependence.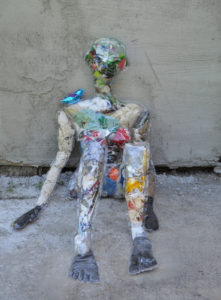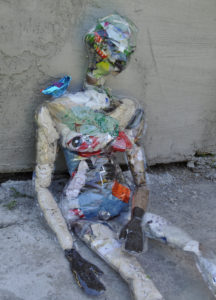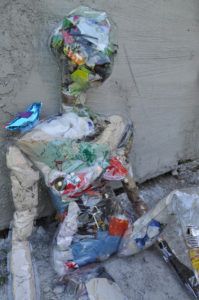 19″ x 65″, Recycled Plastic Packaging, Vinyl, Thread, 2017